Cainiao Smart Gateway, is located at Kwo Lo Wan in Hong Kong International Airport, covers an area of 52,543 square meters. Cainiao Smart Gateway will comprise a 12-storey warehouse which will become the third largest warehouse in Hong Kong. Here is the location map.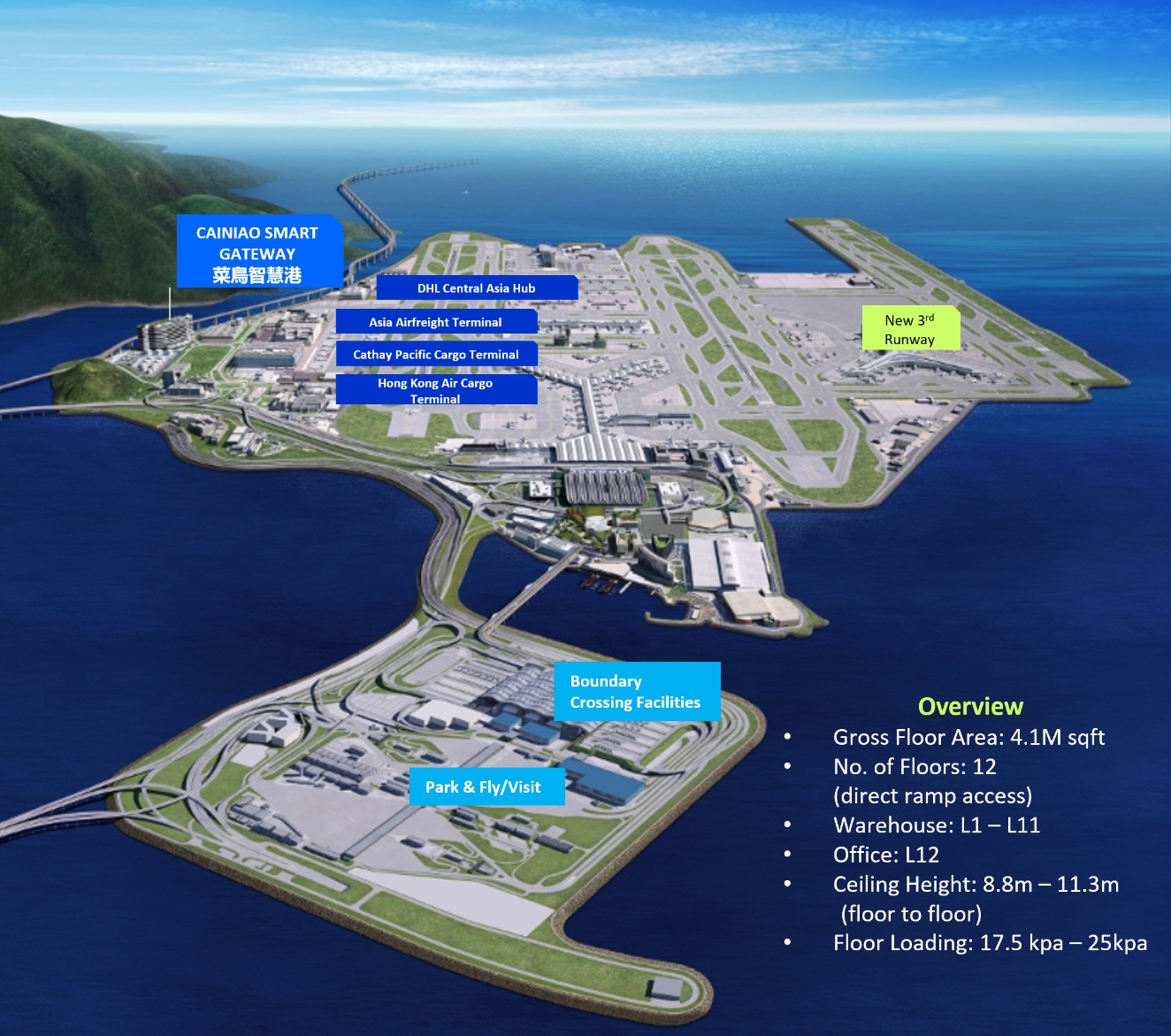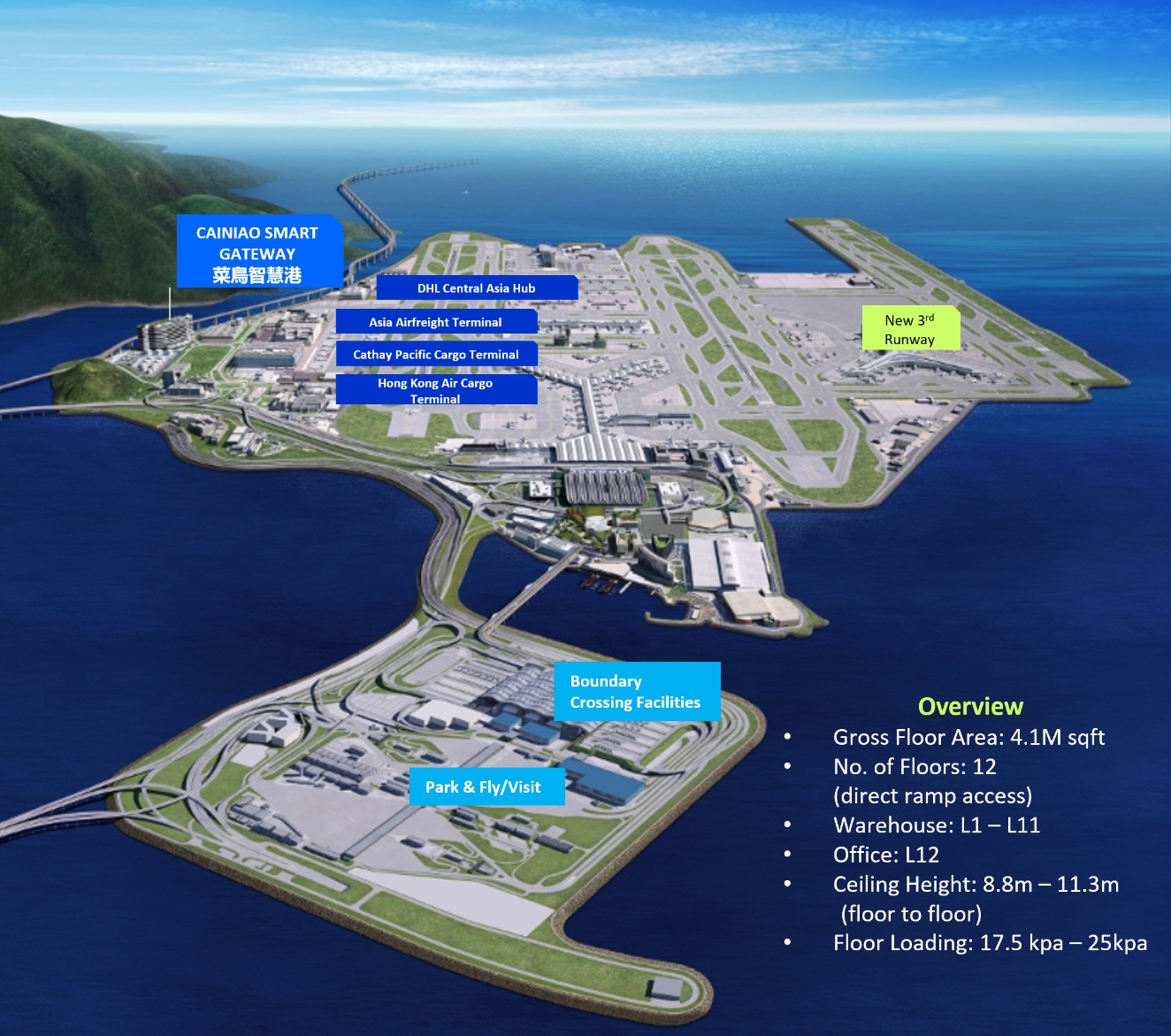 This new logistics centre, which is E-fulfillment hub (eHub), will benefit from the opportunities brought by the opening of the Hong Kong-Zhuhai-Macao Bridge in year 2018 and the opening of the three-runway system in year 2024. Establishing a major hub at such a convenient freight airport location is expected to make a significant contribution to the plan for e-commerce giants to expand their global reach and international delivery speed. Cainiao Smart Gateway will be commence in Q3, 2023.

In addition, this eHub is part of Cainiao's global network to promote cross-border e-commerce between China and Europe. The eHub is a major element of Electronic World Trade Platform (eWTP) to realize global shipment under the mission of 72-hour worldwide delivery. The eWTP initiative's goal is to build a more inclusive and innovative global trading platform for SMEs, young people and consumers. The eWTP was proposed by Jack Ma in 2016 and was accepted as a major policy recommendation of the Business 20 (B20) and officially included in the 2016 G20 Leaders' Communique. The aim is to complement the work being carried out by the World Trade Organization (WTO) and reduce barriers making it easier for Small and Medium-sized Enterprises (SMEs) to expand their trading capabilities worldwide. This e-hub is anticipated to enhance overall logistics efficiency to help SMEs better manage their exports especially with the surge in global e-commerce.